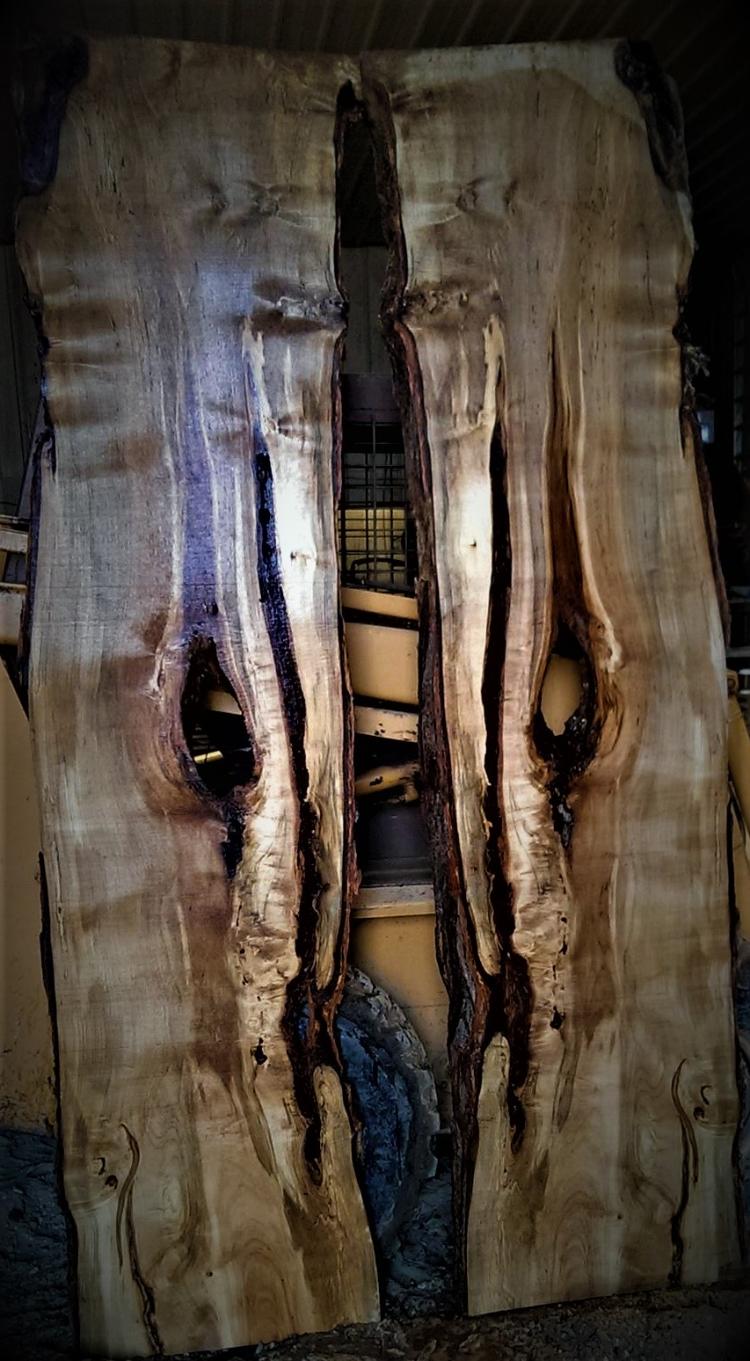 We turn salvaged trees into beautiful lumber and slabs that would otherwise be burned or mulched.
Defining salvaged trees
A storm blew down an Aromatic Cedar tree in the front yard where your grandfather grew up. Let's take that tree, saw into boards, and create a bench, table, plaque, etc... in his honor. If you don't, it will rot away, be cut into firewood, or pushed into the burn pile. We care about the sentimental value a tree has on a person or family, so preserving those memories bring joy to us.
We mill 100% salvaged trees. There's beauty in every log, so we try to save as many as possible.
The Emerald Ash Borer is a green invasive beetle native to Asia. It is here in the midwest US, and it is killing every untreated Ash tree. The beetle drills through the bark and will tunnel every inch of the periderm, (inner bark) which supplies the canopy with water and nutrients. Cities, counties, landowners, etc... throughout the midwest are cutting down hundreds of thousands of these dead or dying trees. Not only do they look terrible, but they are dangerous. We take as many of these trees as we can and cut into usable lumber. Ash is a very hard wood and it's hardness is comparable to Oak, great for flooring, stairs, furniture, etc...
Storm damaged trees, trees with diseases such as; Dutch Elm Disease, Anthracnose, Oak Wilt, Thousand canker disease, and so on...
Emerald Ash Borer tunnels
Some current inventory & past projects
From tree to completed staircase
8/4 Maple treads & 4/4 white Oak risers
Contact us to get started on yours.